FusionAuth has been named a Best Place to Work and Best Startup to Work from BuiltinDenver. It was our first time applying for the awards, and we are honored to be included in the 2023 list.
The annual awards program includes companies of all sizes, from startups to those in the enterprise, and honors remote-first employers and companies in the eight largest tech markets across the U.S.
This recognition is a testament to the hard work, dedication, and passion of our employees. It also reflects the values that we strive for in creating an enjoyable and productive work environment for everyone.
Just last week, we gathered our entire team in Denver for our quarterly all-hands kickoff. We talked about all the awesome things FusionAuth has achieved and set up some ambitious plans to keep us going. (We're bootstrapped and profitable, by the way!)
It was not just business though; these all-hands are also great opportunities for bonding since part of our stellar team is fully remote. And we officially kicked off an awards program of our own – employee awards that recognize those folks who have left an indelible impact on FusionAuth.
Here's a salute (in our collective wine glasses) to our 2022 winners Dan Moore, Chris Vann, Matt Hathcock, and Josh O'Bannon.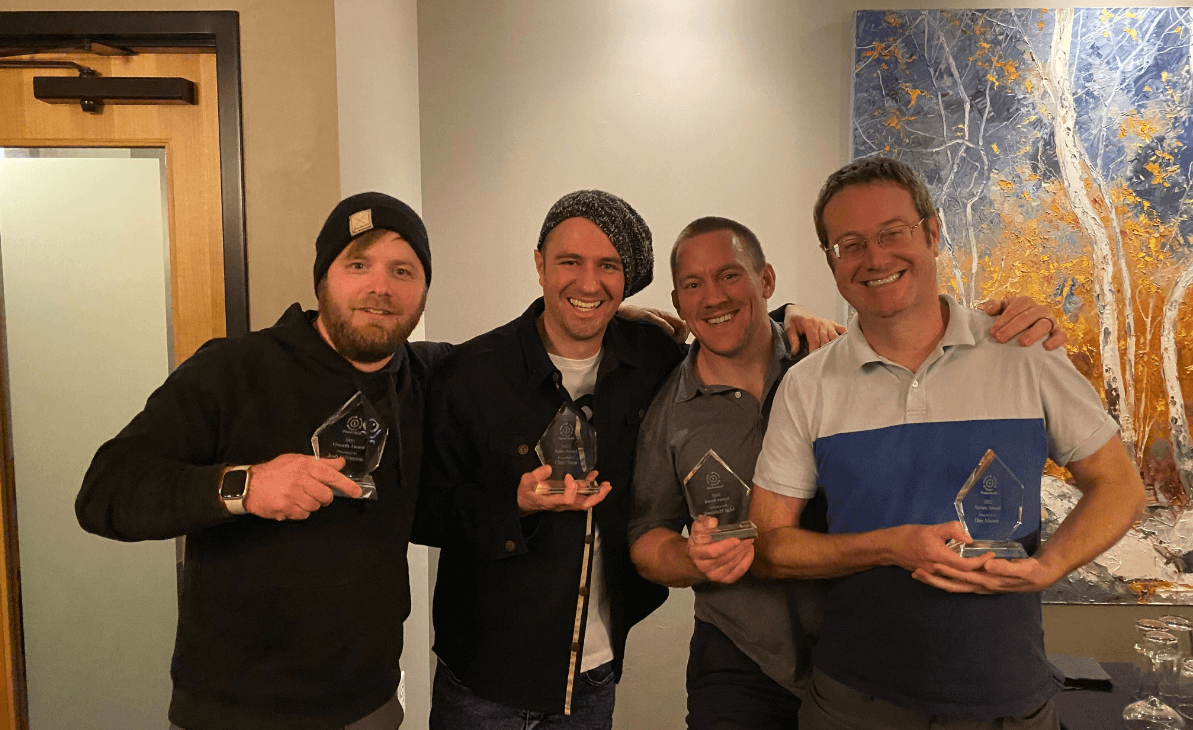 We started 2022 with 7 employees, growing to almost 30 by the end of 2022. And we're not slowing down. Want to join our team and help us carve our mark in the identity market? Check out our open positions.