SMTP Config with SendGrid..Again
Hi,
I'm desperately trying to migrate to FusionAuth, but having a nightmare integrating with SendGrid and getting the same error as the thread above.
Compounding the situation is that despite debug setting enabled in advanced settings, nothing gets written to the app.log apart from the node start/restart messages. No messages about emails test sending.
I also tried changing the SMTP host to a local instance, still getting the same error message, and nothing written to the log.
What is my installation missing? Has anyone managed to set up email settings with SendGrid and how did you resolve your issues and what were your challenges?
Without the email functioning, I can't move to FusionAuth, and I must add it looks impressive and installation was pretty straight forward and the architecture to scale is well thought out and very promising.
Am attaching some screenshots of my settings and error message.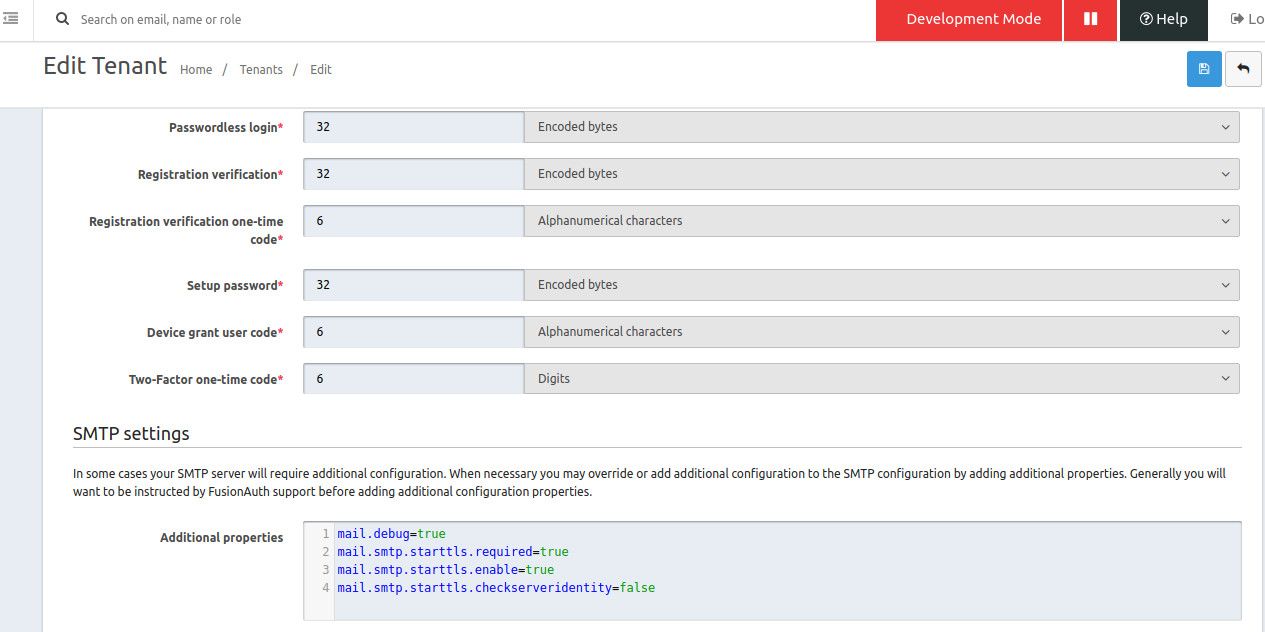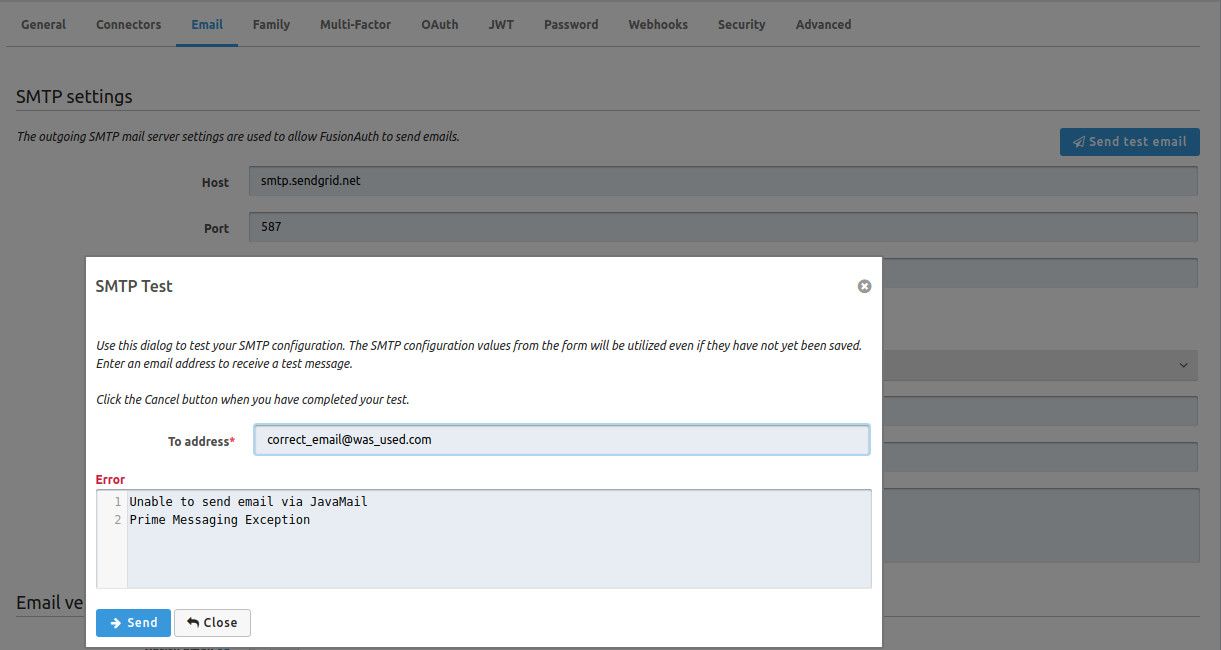 Thanks for taking time off your busy schedule to read my issue. I greatly appreciate it and hope you can help me get onto this awesome project
B Kabs
posted in Comments & Feedback