How to achieve multiselect dropdown using 'Advanced Registration Form' custom form field
We have a requirement to implement a multiselect dropdown. Currently we have implemented a select list with data type as string and allowing user to select only 1 item at a time. Please find below screenshot for your reference.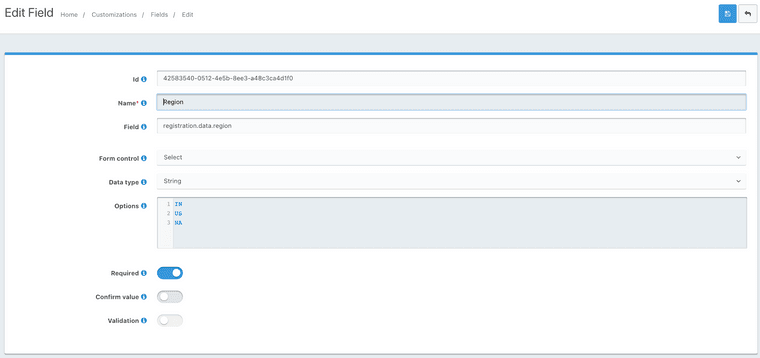 In above select list if i would like to achieve selection of multiple region, how can i achieve so? I don't find any option to configure the same. Neither from code end nor from visual configuration way.Please guide.
posted in Q&A