fusionauth doesn't open
I installed fusionauth following the 5-minutes setup guide on my Linux Pc ( elementary os hera 5.1 ). It installed successfully and when I run the start command in my terminal I see this "Starting fusionauth-search ... skipped, not installed
Starting fusionauth-app ... done.
--> Logging to /home/presh/Documents/fusionauth/bin/../logs/fusionauth-app.log" but localhost:9011 doesn't open, it loads forever.
Screenshot of my log file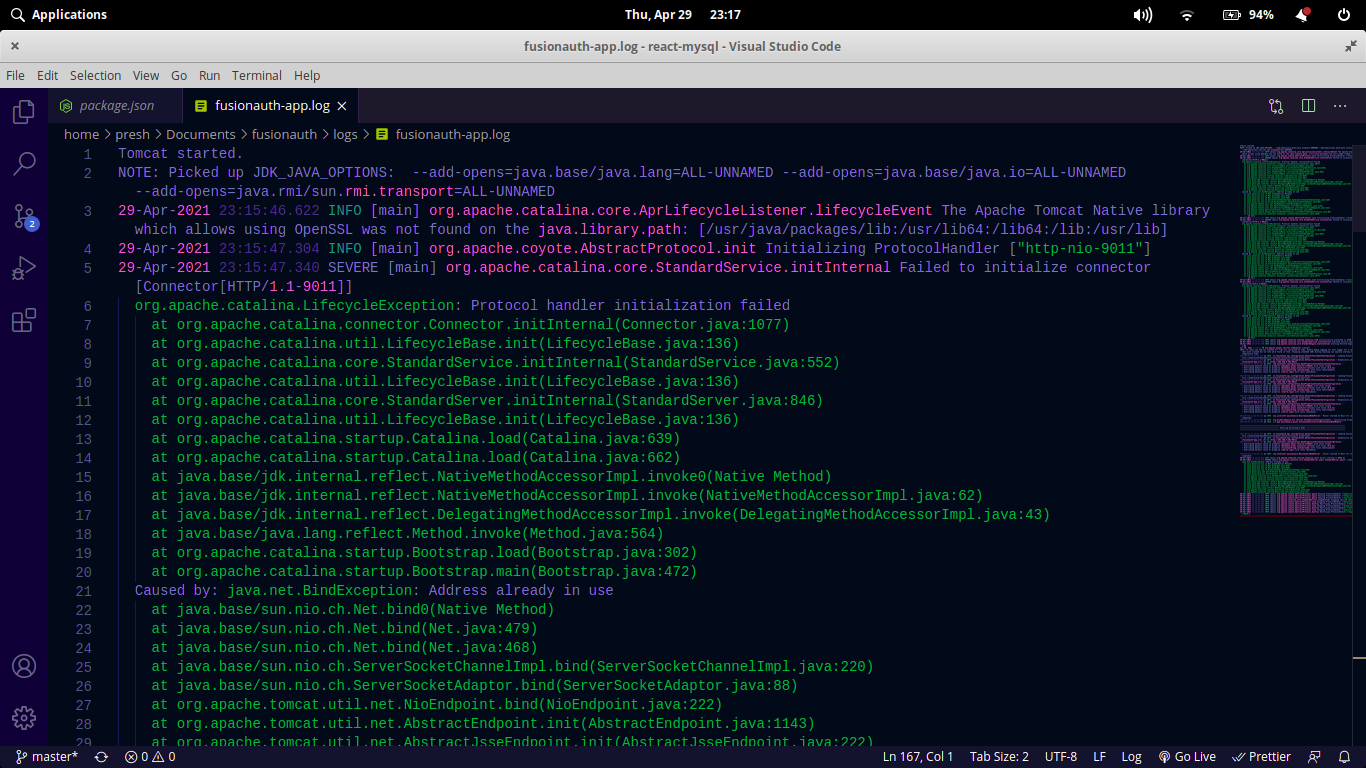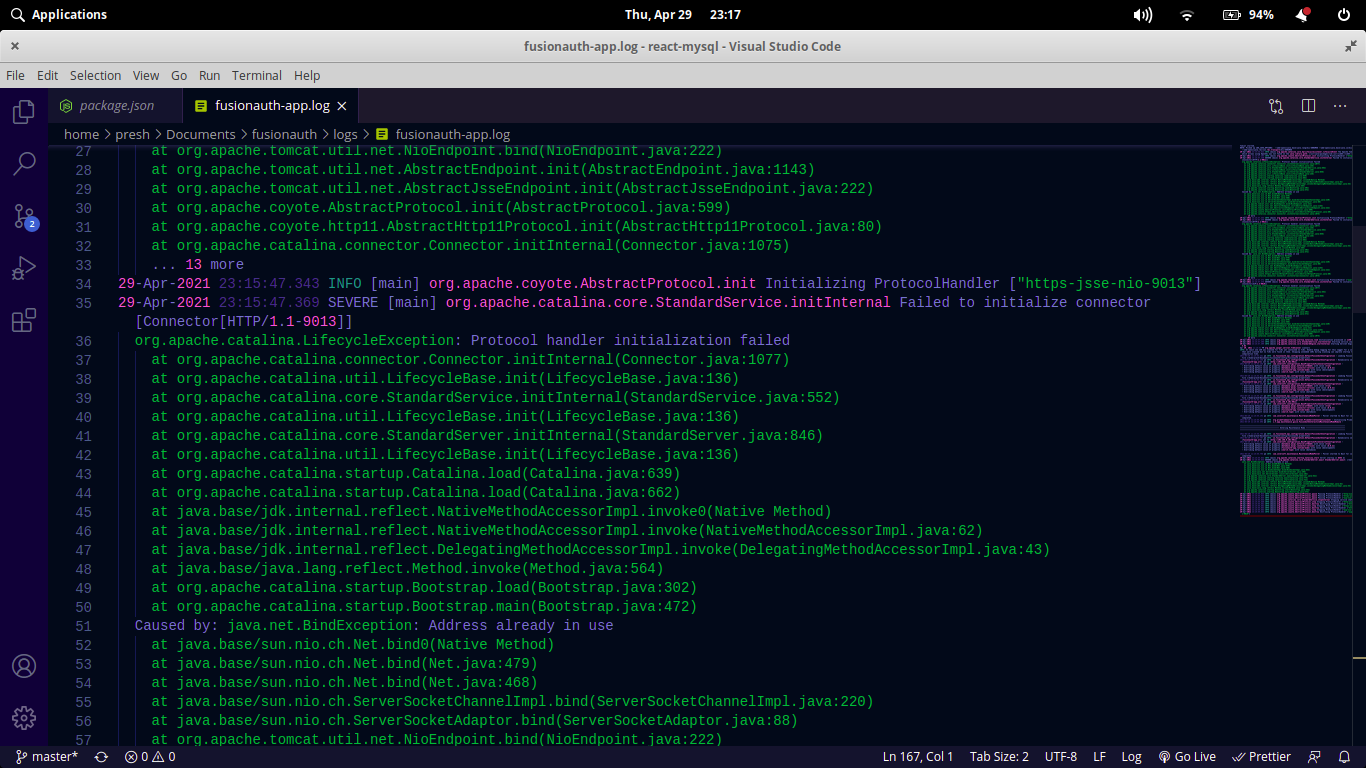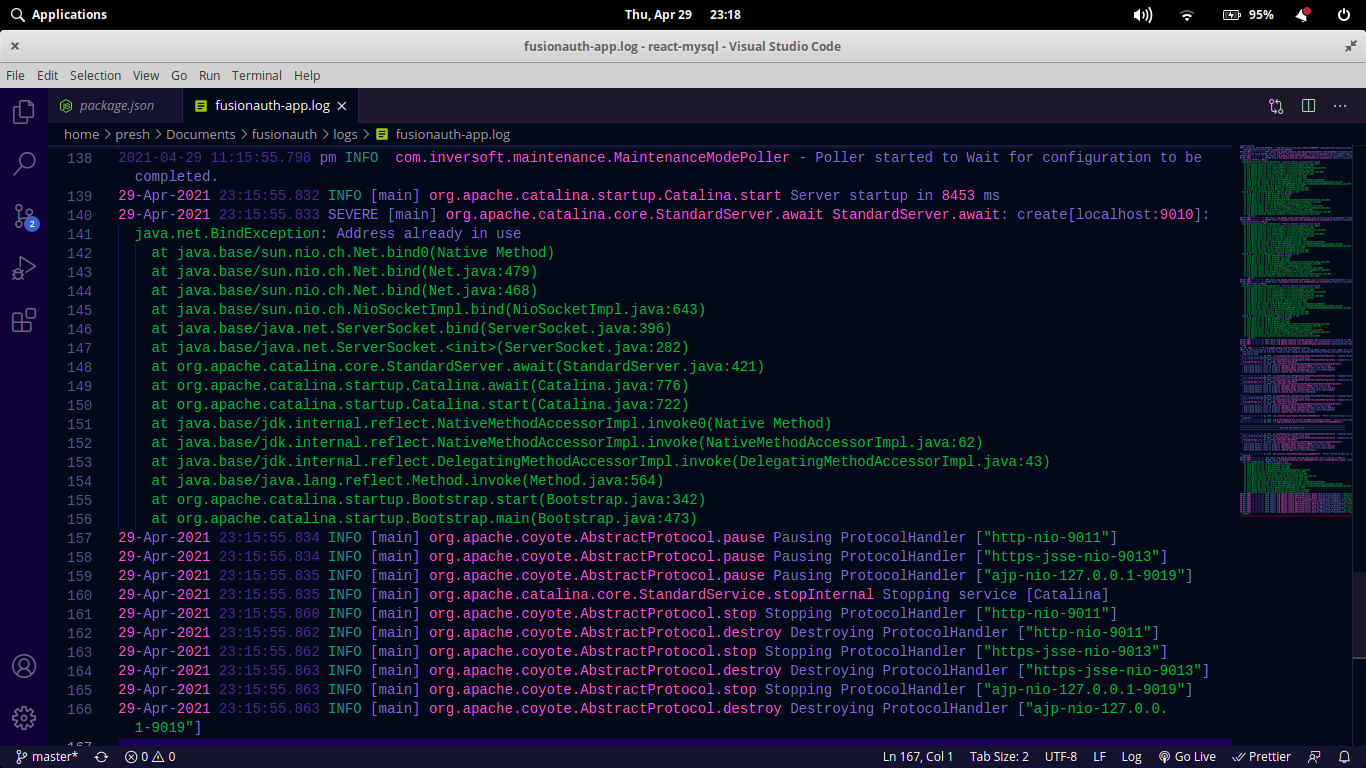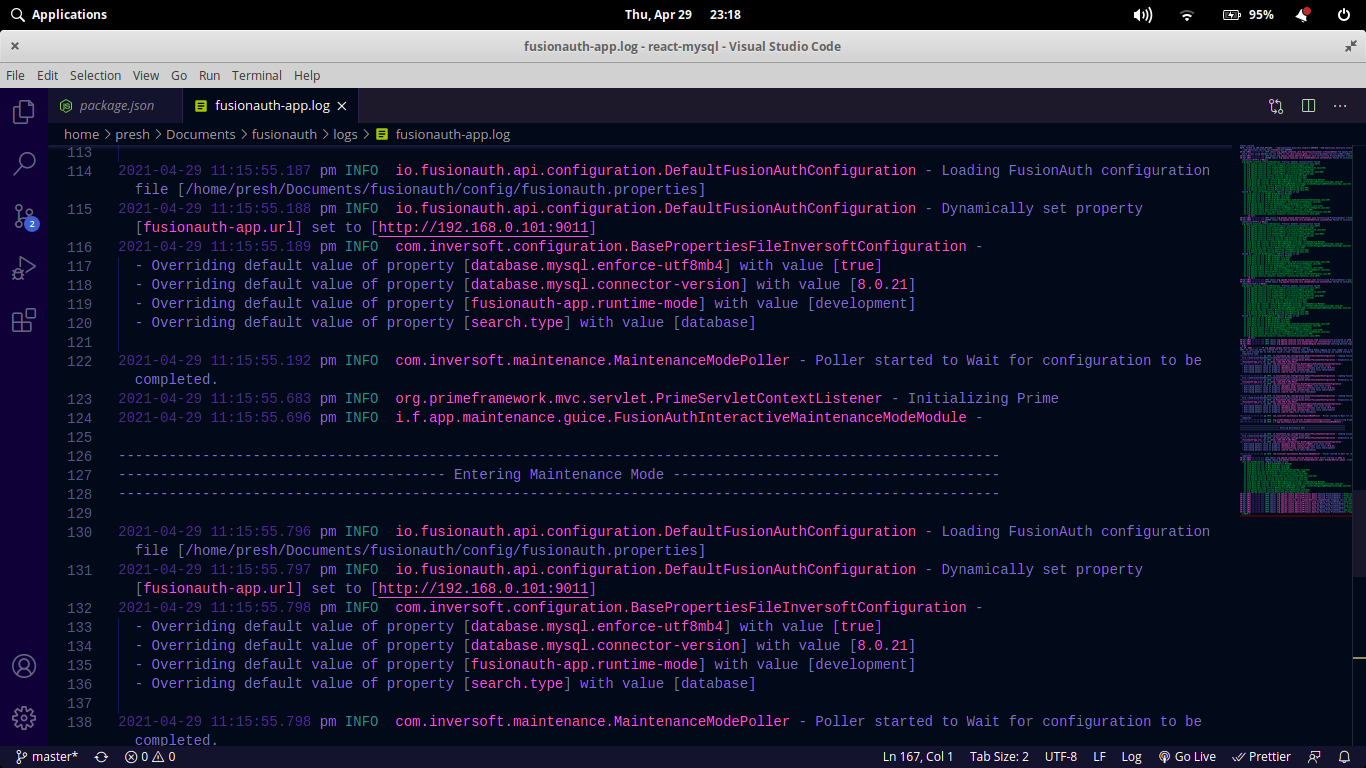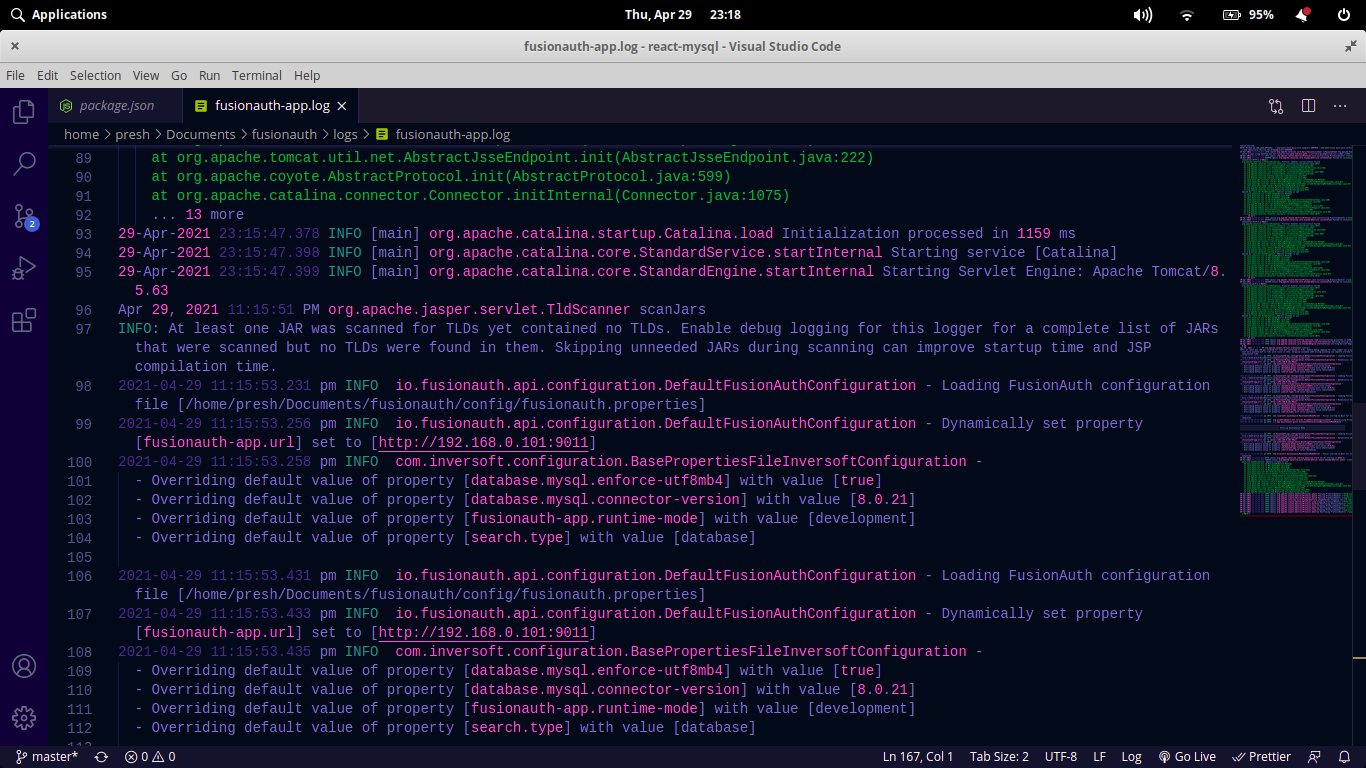 posted in Q&A