RE: Wrong logout URL being returned ?
@dan said in Wrong logout URL being returned ?:
@francis-ducharme Hi Francis,

Is this still an issue? I'd review your application configuration (in the 'Applications' tab) to double check that the logout url is correct there.

Also, it'd be helpful to know the version of FusionAuth you are running.
Hi Dan! Sorry for the delay in responding. Everything seems fine on my end
This is the config for my "Dev" version of the application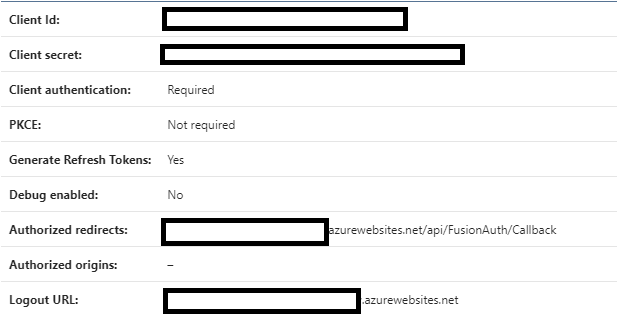 As you see, I'm supposed to be redirected to an URL on the internet, but here's what I see in Chrome network tab

"localhost" is what I have in the Logout URL for the "local" version of the app (what the devs use when developing locally on their PC)
We use version 1.32.0.
Thanks!
posted in Q&A